WATCH: Ray Rice knocks his fiancée out in shocking new video of attack
When NFL player Ray Rice was only suspended for two games and fined more than $500,000 for abusing his then-fiancée and dragging her out of an elevator earlier this year, the criticisms were flying at the NFL. How dare they turn a blind eye on domestic violence and let the Baltimore Ravens ease right back into the season with no harsh punishment? Now TMZ Sports has released a video of the incident that's even more horrific!
Read more ¿Qué Más?: Mom viciously beaten while her toddler watches
In the previously released video, you could see Rice dragging his unconscious girlfriend, Janay Palmer, out of the elevator, but in this new surveillance clip you see how it all unfolded. The couple seemed to be bickering while waiting for an elevator at the Revel Hotel and Casino in Atlantic City on Feb. 15, but it quickly escalated once the pair stepped inside. Rice hits his fiancée and Palmer strikes back, but then Rice delivers a strong blow that knocks her out! I even think she banged her head against the railing on the wall before hitting the ground. She's just lying there on the elevator floor while Rice probably realizes that he's messed up and badly. Still, he doesn't seem to be freaking out as much as I would if I suddenly had a unconscious body on my hands.
The doors reopen and Rice half attempts to drag Palmer onto the hallway and shakes her around to wake her up, but she's unresponsive. It's hard to watch because this is supposed to be someone he loves (and eventually married), but she looks like a rag doll laid out flat on her stomach. Security came to her rescue and got her to regain consciousness while Rice stood around doing a whole lot of not much.
If the public outcry against the NFL's weak punishment was loud back in February, imagine what it will be now that this horrid footage has been released. The league claims they didn't have this complete evidence back when they gave Rice his sentence, but they only decided to increase its penalty on future domestic abuse incidents AFTER receiving so much criticism. Why are we so lenient on athletes and celebrities? Why do we put them on pedestals thinking they can do no wrong and if they do, it's just a little mistake they can quickly learn from with some therapy and a visit with Iyanla Vanzant? We need to hold these "demigods" accountable and demand that they see what their reckless actions can do to their lives and their precious careers. If the league continues to dole out a mere slap on the hand, who's to say that these perpetrators won't commit these crimes again?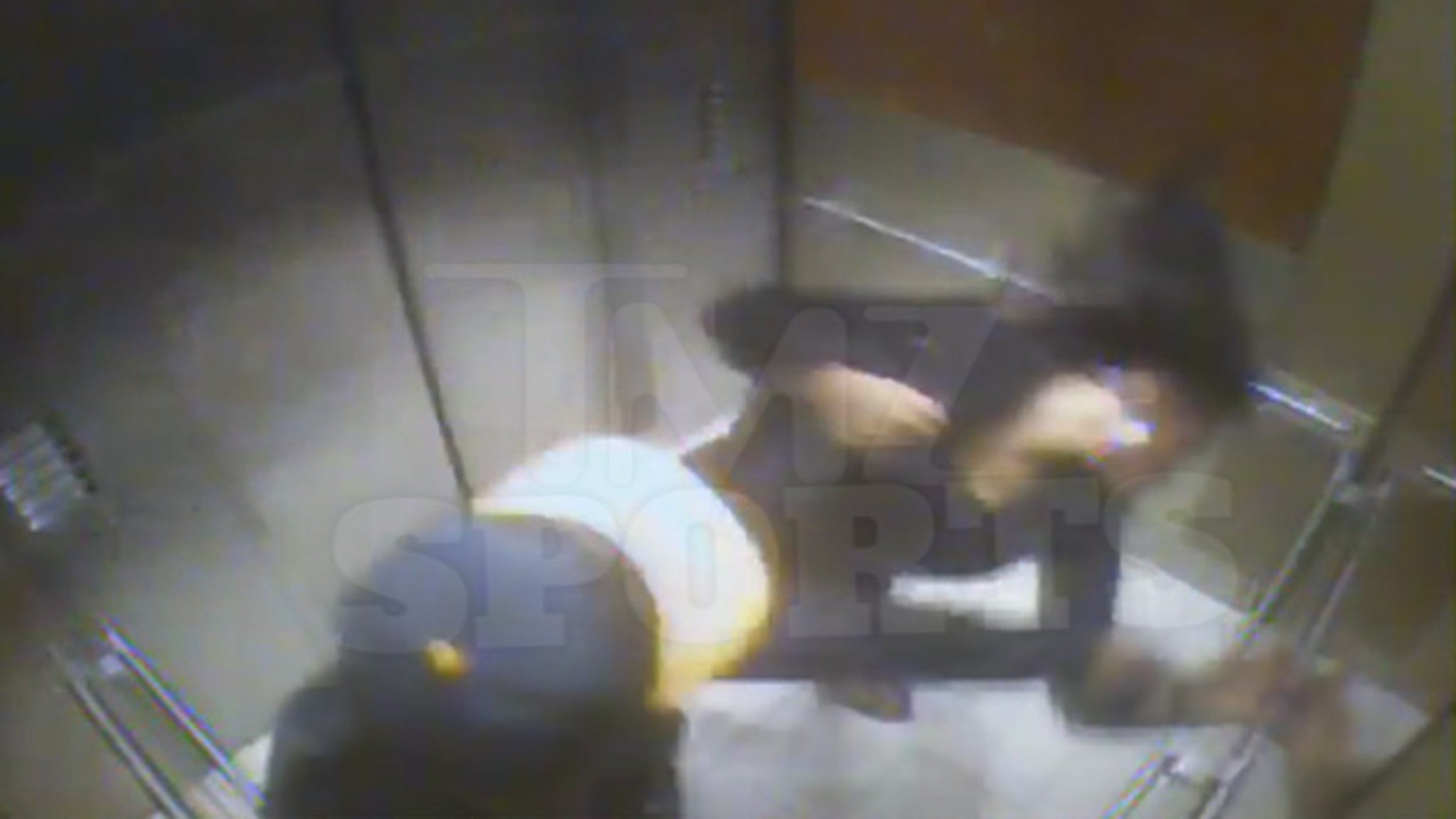 TMZ - Ray Rice -- ELEVATOR KNOCKOUT ... Fiancee Takes Crushing Punch [Video]
Image via Corbis